ATTORNEY ALI NAJMI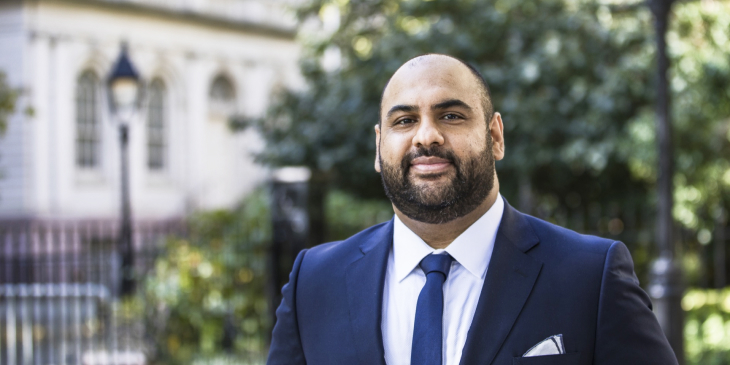 Ali Najmi was born and raised in New York and has remained in his hometown to establish a premiere law practice located in Downtown Manhattan. Mr. Najmi is committed to serving the people of New York and achieving justice for his clients. He has maintained an energetic and dynamic approach that has consistently contributed to his success as a lawyer.
Mr. Najmi began his career in law in 2009 when he was recruited to join the New York City Council as the Legislative Director to a New York City Council Member. Mr. Najmi helped author legislation protecting civil rights and religious freedom during his time at the City Council. He shifted his focus toward private practice in 2011.
Since establishing his practice, Mr. Najmi has defended many individuals charged with very serious crimes in New York City. He has had success defending high level felonies and misdemeanors and providing his clients with a second chance. Mr. Najmi is included in The National Trial Lawyer's Top 40 Under 40 Criminal Defense Attorneys.
Ali Najmi is admitted to practice law in New York and local Federal Districts. He is registered with the Union Plus Legal Service, regularly providing representation to the working men and women of New York's trade unions. Ali is a member of the New York State Association of Criminal Defense Lawyers, the New York City Bar Association, the New York County Bar Association, the Queens County Bar Association, the South Asian Bar Association of New York and the South Asian and Indo-Caribbean Bar Association of Queens. Ali is a graduate of Oberlin College and the City University of New York School of Law.
MEDIA MENTIONS:
New South Asian, Indo Caribbean Bar Association Sworn In – The Queens Tribune, January 26, 2018
Ali Najmi, who obtained NYPD surveillance video from the attack taken from a camera at the corner" – DNA Info New York, August 8, 2016
"We hope they choose Ali Najmi" – Editorial Board, The New York Times, September 3, 2015
"There was a rush to judgment here by the NYPD without sufficient evidence," Najmi said. – DNA Info New York, April 8, 2015
Ali Najmi defended a street artist against NYPD harassment – The New York Daily News, July 14, 2014
Fighting for Clients With Passion and Dedication
Mr. Najmi's success has been featured in national and local media outlets, and the countless thank you cards that he saves in his office from his
many clients.